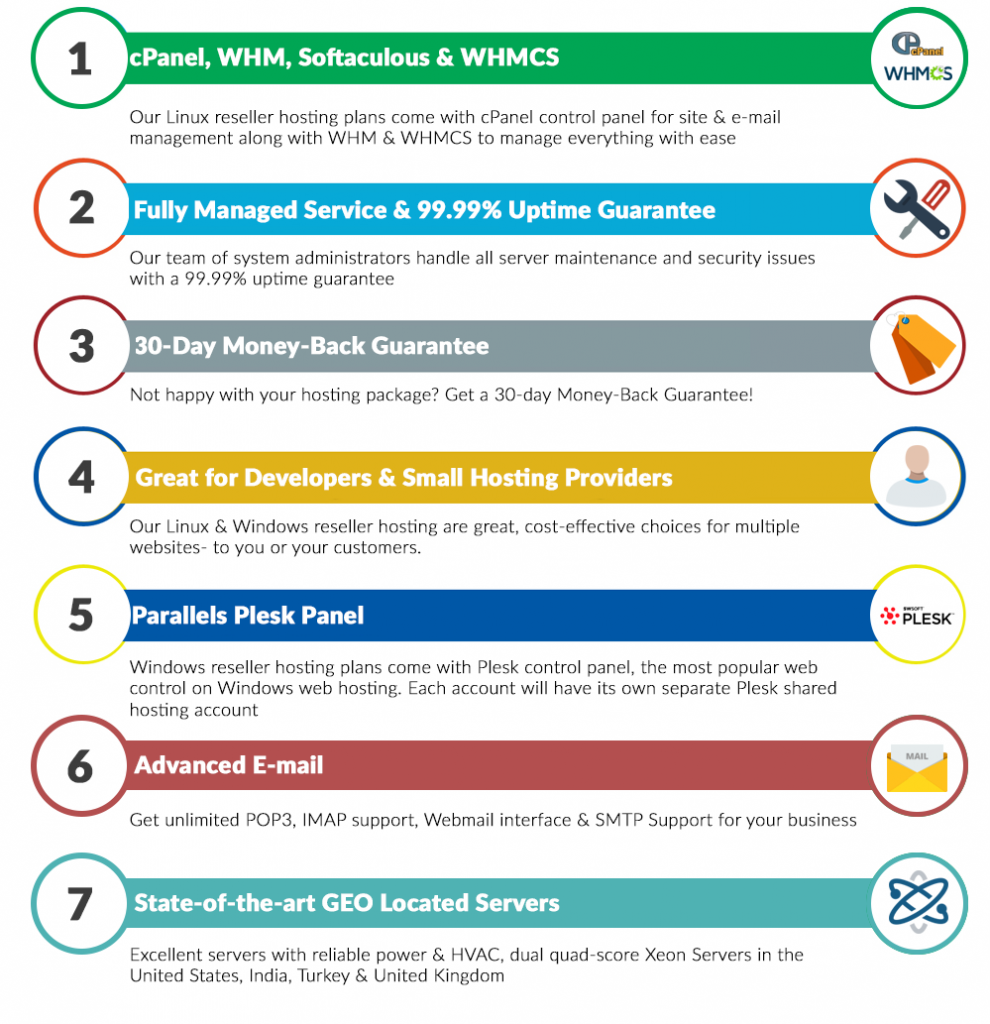 Top Features & Benefits of Reseller Web Hosting
Reseller Web Hosting is form of web hosting where in the account owner has the ability to use his/her allotted hard drive space and bandwidth to host websites on behalf of third parties.
The reseller purchases the host's services wholesale and then sells them to customers, possibly for a profit.
A very important part  hard drive and bandwidth is allocated to the reseller account.
The reseller may rent a dedicated server from a hosting company, or resell shared hosting services.
Reseller is simply given the permission to sell a important  amount of disk space and bandwidth to his own customers without renting a server from a web hosting company he signed for a reseller.
Reseller hosting is also an inexpensive way for web hosting entrepreneurs to start a company.
 In many cases, resellers are able to establish their own branding via customized control panels and servers.
Reseller hosting does not require high  knowledge of the technical aspects of web hosting.
 Web hosting is one of the biggest online businesses, because every website needs  to hosting.
Reseller99.com is providing the VPS hosting at lowest cost.

If anyone want VPS hosting please mail us at sales@reseller99.com or call at +91 9898436513.