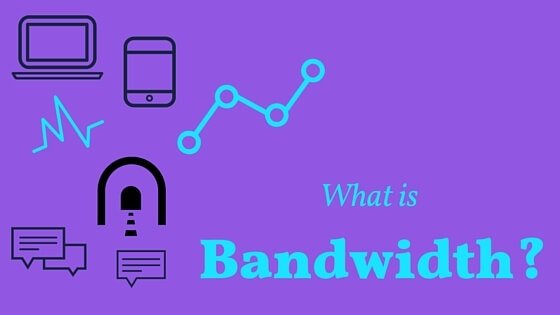 What is bandwidth? why is it important for purchasing any hosting plan?
In the computer networks, bandwidth is used as a synonym for data transfer rate – the amount of data that can be carried from one computer to another in a given time period (usually it count as in second). This kind of bandwidth is generally expressed in bits (of data) per second (bps). Occasionally, it's expressed as bytes per second (Bps).
In the hosting 'Bandwidth' define the rate at which data can be transferred to your computer from a website or internet service within a specific time. Therefore the amount of bandwidth you have generally provided by the hosting company (the bandwidth 'strength') determines the efficiency and speed of your INTERNET activity – that is, when you open web pages, download files.
In the terms of website hosting, the hosting provider company fixed the bandwidth according to their hosting plan. They have fixed Bandwidth as in GB or MB in per month basis. For Example, suppose you have taken 1 GB hosting plan and bandwidth is 10GB per month, that means you have total 10GB data transfer (Upload, Download) through your web space account and it also includes the website accessible through the net.
It will clear by the below-given example : 
A web page may be very small or large depending upon the amount of text and the number and quality of images integrated within the web page.
For example, Suppose the website reseller99.com homepage for is about 100KB (100 Kilobytes = 100,000 bytes = 800,000 bits). This is typically large for a web page. That means if ten people will access your website then your total bandwidth is 1000KB ~ to 1GB.
Reseller99.com is also providing the VPS hosting at lowest cost. Its providing the pre and customize VPS hosting plan. If anyone want VPS hosting please mail us at sales@reseller99.com or call at +91 9898436513.